In today's world we are continuously bombarded with information from all around us. Weather its in the form of a facebook status update or from a new blog entry. It gets harder and harder to stay up to date with this information, needing to continuously browse to facebook, twitter, your favorite news site or have a application like seesmic aggregating everything to your desktop. But still even with seesmic you still need to stop what you are doing to check on whats going on with the world around you.
This is where Rock Melt comes in. Rock Melt is a socially savvy web browser that connects to your facebook account to bring you all your friends and status messages directly to your browser without needing to stop what you are doing. Aside from the awesome name and logo, the application its self is pretty good for a beta. This is not the first socially savvy browser in the world, one very popular social browser is flock.
Flock has not done so well over the years and has not become much of a hit at all. Rock Melt hopes to change this, they have very good funding, and a great team behind it working on some cool features.
Features
integration, integration, integration.
Rock Melt provides excellent integration with facebook and twitter. The whole browser is actually plugged directly into facebook and requires a facebook login to use it. The integration is completely secure because it goes through Rock Melt's encrypted server connections.
facebook.
As i have already mentioned the facebook integration gets an A+. There is a static left sidebar that shows you all your online facebook friends. You can click on their picture and start chatting, view their recent activity or write on their wall. You can also add your important friends to your starred favorites. On the top of the left sidebar you can post a quick status update to twitter or facebook, log out or go offline.
Plugins, Feeds, Twitter and more facebook.
Moving over to the right sidebar we have your plugins, twitter feed facebook feed and a interesting website feed feature. If a website with a rss feed is detected you can easily add it to the sidebar and get updates and quick access to new content. The twitter and the facebook feed are nothing special, just a continuous feed of all the updates with a update count on the bottom of the icon.
Interesting UI note:
all update windows, chat windows and such can be snapped off so you can take them with you across your desktop. Much like a standalone social media app.
Search Area:
The first half of the search area is filled with a standard url field that will search Google if you enter some text and hit enter. In the middle their is a Share button which can post to twitter or facebook. And all the way at the end is another interesting feature, a dedicated search box. This doesn't work like most dedicated search boxes, this search box will overlay the Google results in a small window over your current page without sending you to a search engine.
Bookmarks
nothing special
Under the hood:
Rock Melt is based on the Google Chromium project which is also what Google Chrome is built on. That means the whole Internet will work and it will work fast.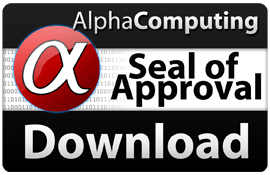 Conclusion
Great facebook integration
Good status updating
Great rss integration
Nice User Interface
Great browsing engine (webkit, Chromium)